Our profession
In the vines: selection and partnerships
From one bank to the other, composing our selection
There are some truths that deserve repeating, and this is one of them: no wine can exist without its land and those that work it. It is therefore at this level, as close as possible to our land, that we select the wines we have here for you.
Several criteria determine the choices made by our purchasing team and their specialist oenologist:
Excellence and innovation: we want to offer a varied selection, featuring some of the most iconic Grand Cru estates in our region alongside wines from smaller, independent wineries. This gives us a flexible, adaptable collection to meet your clients' needs. As purchasing consultants, we must be pioneers in our field. This is why it is so important that we regularly enhance our selection of exclusive new wines for you to discover!
The impact on our environment: as wines offer some of the earliest warning signals of climate change, La Passion des Terroirs is always looking for innovative and traditional techniques to help wine growing co-exist with its environment, helping us preserve our planet for future generations. You can read more about this in our commitments.
Long-lasting partnerships: we offer our producers the services they need to plan for the future, while at the same time setting down strict and ethical production principles to guarantee the quality of the wine that arrives at your door. Today, 80 % of our "core" selection comes from producers we've been working with for more than a decade.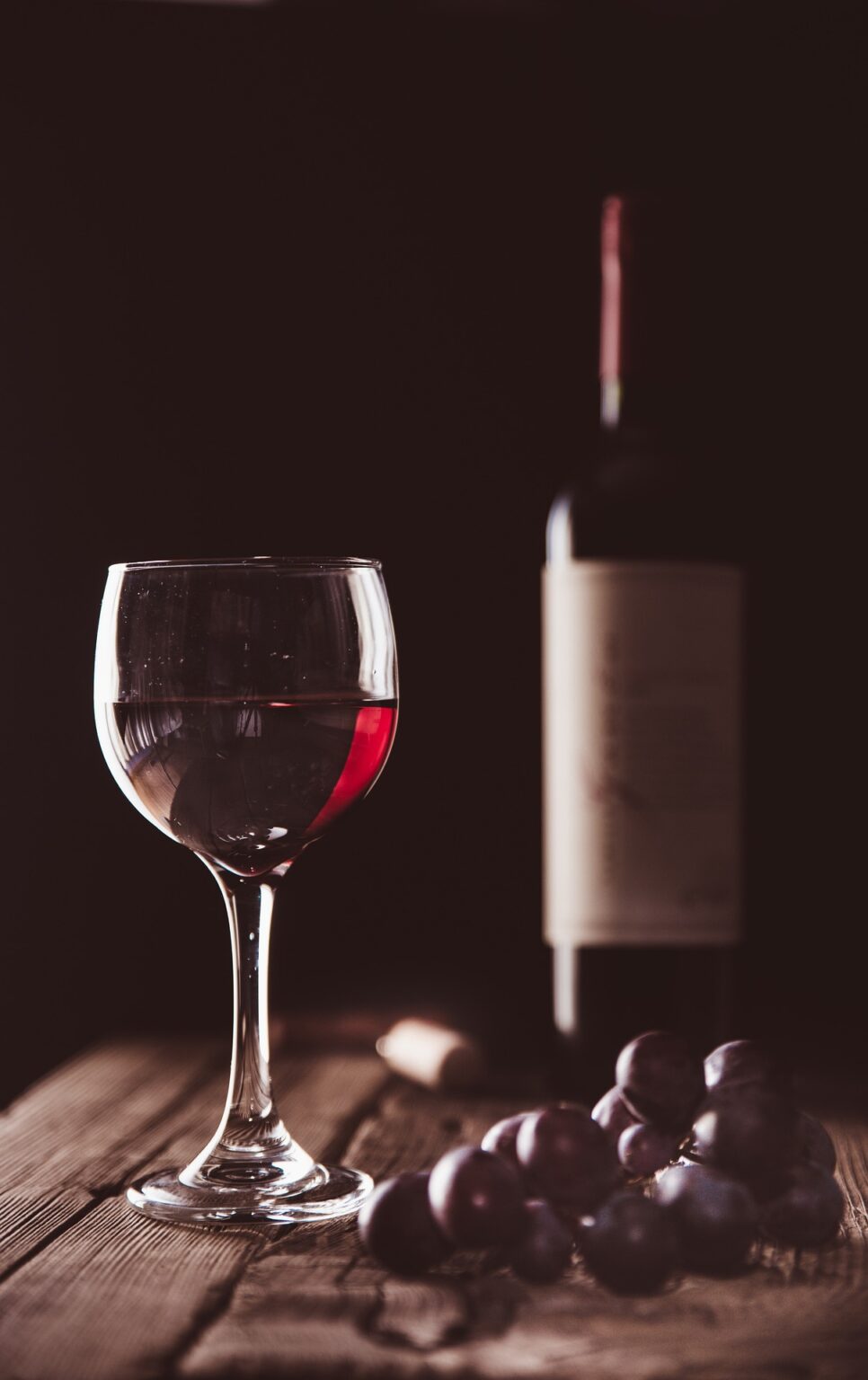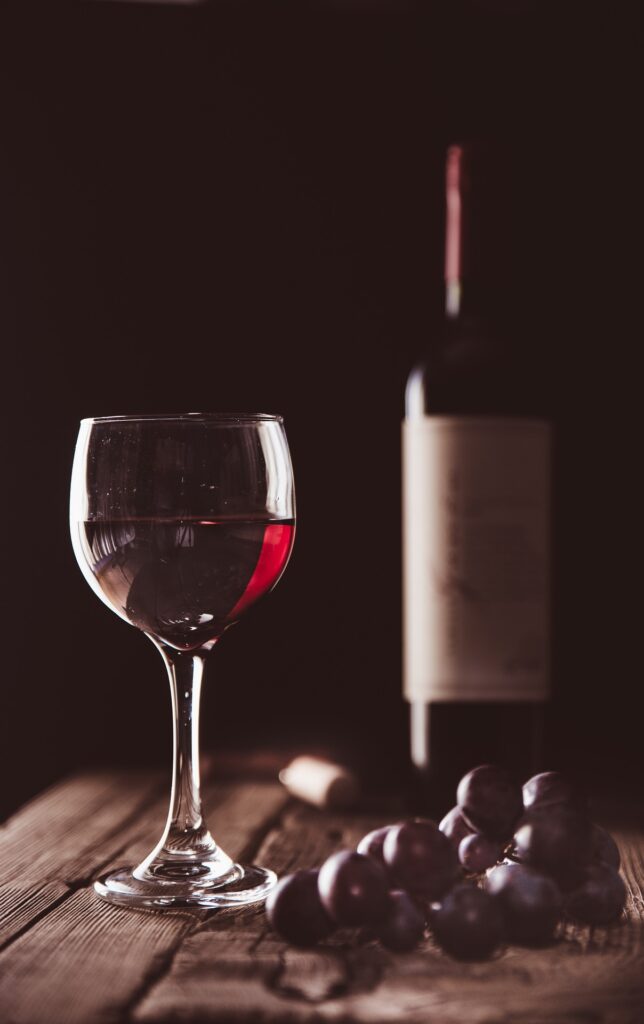 ---
Labelling and storing wine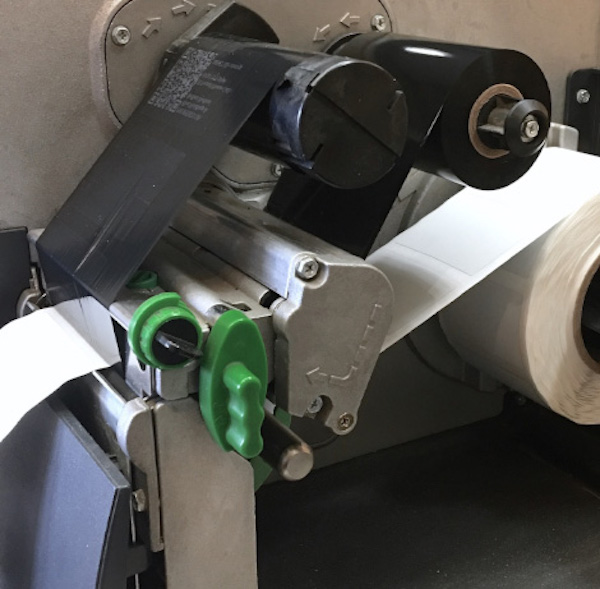 Because our wines are precious
Among the many major trading houses in Bordeaux, La Passion des Terroirs is one of the few which can handle every step of the process after making and maturing the wine. Working alongside Winery Logistique, our services have been specifically designed to suit our Bordeaux producers and form part of our philosophy: maintaining full control of the circuit from vine to glass, adapting it to your needs, and guaranteeing the excellence of our industry.
Bottling and labelling
Whether on their site or on ours, we have the capability to bottle our region's wines. We also design, print and affix bespoke labels which reflect the identity of the wines they contain. When exported, our team is also there to adapt the back labels to suit international regulations.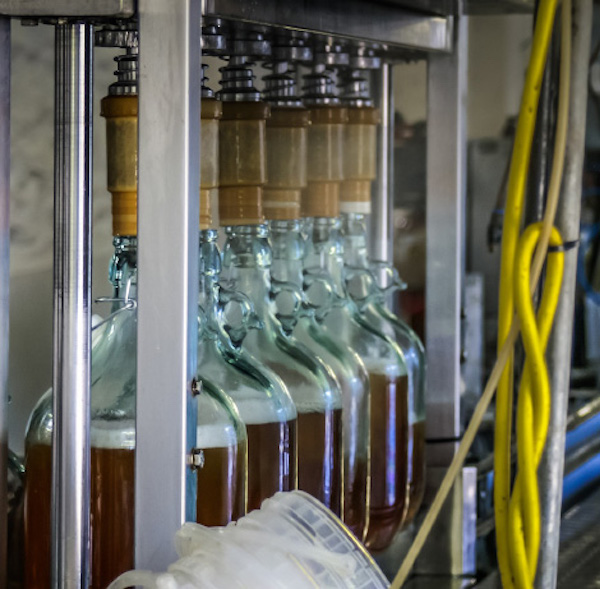 Storage and order preparation
All types of wine can be stored in our 10,000 m2 warehouse, designed specifically to store up to 6 million bottles under optimal conditions. Thanks to the great flexibility of our production chain, we can adapt our services to your needs, bringing you the wine you need when you need it.
Winery La Passion des Terroirs warehouse

La Winery La Passion des Terroirs

La Winery from the sky
Guiding you and serving you,
wherever you are
Let us pave the way from the estate to your palate!
Our wines are now ready to be selected and shipped to your door! Our sales team consists of professionals who are passionate about their products, and are here to walk you through all of our wines. They'll find the perfect products for your tastes and the needs of your business.
Even better: your dedicated point of contact can even adapt our selection according to your needs.
As for our distribution, we are committed to maintaining full traceability and transparency for our partner estates: our logistics circuit understands a wine's behaviour and sensitivity, protecting it from shocks, vibrations, and light, while ensuring full temperature and humidity control during storage. We now cater to clients in fifty different countries.
---
OUR SERVICES
Every business has a solution…
Every year, we recommend and oversee the shipping of more than 5 million bottles in France and around the world. This means that our sales team must adapt their recommendations to the size and nature of your business.
From wine cellars and cafés to hotels, restaurants, employee councils, cruise liners, airlines, wholesalers and importers, not to mention mass retail and e-shopping, these are just a few of the players we deal with around the world. No matter where you are, wine remains an iconic bond and an essential part of the service industry.
…that can adapt to your needs
This diversity requires flexibility. Always open to our clients, we keep you informed of changes in the market and work quickly and effectively. Whether we need to change our selection to suit your needs, or modify the type or volume of your orders, we are here for you. Is there a major event on the horizon?
We can offer individual bottles from Grand Cru Classé estates, or put together your ideal gift packs. Do you want to make wine an ambassador for your firm? We can put your brand on our bottles. No matter what you need, from logistics to consulting, you're guaranteed a dedicated and clearly identified point of contact!
Winery Logistique: a warehouse at the cutting edge of technology
To ensure the best possible service for our clients, we work closely with Winery Logistique, a company in the Lucien Lurton & Fils Group.
Winery Logistique offers more than 10,000 mÇ of secure warehouse space, specially designed and adapted to store all types of wine. It can hold 6 million bottles under optimal conditions, guaranteed by quality controls and offering huge logistics flexibility: indeed, we can deliver to anywhere in France in under 24 hours!
And because we are driven by a deep respect for both the product and our partners, we use the best labelling and temperature control technology in the region. We also use fully ergonomic machines to protect the health and well-being of our employees. These are key features of a perfectly controlled and sustained distribution circuit and working environment.
---
our commitments
Preserving our land and supporting those who protect it
Climate change is upon us, and it is more important than ever to engage in sustainable, environmentally-focused wine growing. To help meet this challenge, the team at La Passion des Terroirs now offer a wide range of wines rooted in respect for their landscape, protection of the vine and the harvest, preservation of biodiversity, and respect for the consumer. Our ECOCERT certification and the range of labels awarded our wines (organic, Terra Vitis, HVE, and Biodynamics) are a reflection of this drive: we are determined to find modern and demanding growing techniques and soil treatment and measurement methods that will not sacrifice the future for higher yields today.
Lastly, the key question: how can we weave sustainable and ethical bonds between mankind and nature as we embark on a shared, common strategy? This question led us to sign up to the ambitious Bordeaux Cultivons demain: pour un vignoble engagé (Growing Bordeaux tomorrow: committed and sustainable practices) charter.
Marie-Laure LURTON
Bordeaux Cultivons Demain is the face of a shared strategy: the idea is to reaffirm our responsibility as we stand up to environmental, economic, social and community challenges, taking into account the impact of our business on the people working in our region, working in a constantly changing world. We are proud of our diversity and of our cohesion, and we are aware that we share a common destiny. This is why it is our responsibility to prepare for the future.
This ambitious project is based on four key pillars:
Cultivating dialogue
Contributing to an attractive industry
Bringing our region to life
Preserving the environment
As part of this process, we are committed to:
Putting together a united group, driven by a shared desire to increase the positive impact of our activities on our environment and our society,
Pooling our skills and using dialogue to keep our industry moving in the right direction,
Talking positively to create trust within the group, and respect for the diversity of practices and people working in the industry,
Sharing our experience, spreading good practices, and opening our company to other members of the group,
Preserving the confidentiality of the information shared within the groups, creating relationships of trust that will endure even after our CSR strategy comes to a close This charter reiterates the rights and responsibilities of each person as part of a contract between a wine producing company and a vine tending company. It applies to all activities relating to vineyards (growing, cellars, etc.), and aims to implement a series of good working practices to help us meet the challenges regarding employee health and safety, supplier risks, the need for vigilance, and the development of long-lasting business relationships.
---
The heritage of a
passion for the Terroir
La Passion des Terroirs is the legacy of a pioneer winemaker, Lucien Lurton, a man who knew how to bring to light with authenticity his love of the Bordeaux wine region and the Grands Crus Classés.
---